THE MALDIVES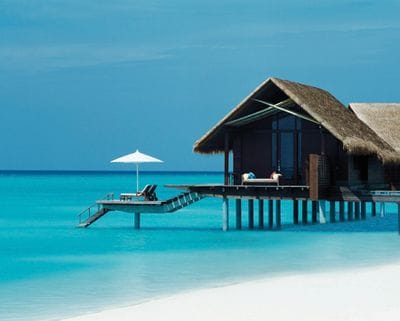 Welcome to a land that has granted many a fatigued, stressed, and over-worked souls inner bliss, solitude, peace and tranquillity. Let the serene turquoise waters of the Indian Ocean, the purest of lush white sandy beaches, richly colourful coral reefs renowned the world over for their great bio-diversity, the radiant flora and fauna, and most importantly the warm and illuminating Maldivian people capture your soul and rejuvenate your mind and body.
• The Maldives is the perfect tropical island escape. It is all about sun, sand and sea. The Maldives is the only place in the world where you can experience your own 'Robinson Crusoe' island getaway, staying in either a thatched roof beach bungalow directly on the beach or a thatched roof water villa on stilts in the lagoon.
• The Republic of Maldives is made up of 1,190 coral islands scattered across the Indian Ocean, southwest of Sri Lanka. The Maldivian resorts are confined to a 'one island one resort' policy and the height of a building in the resorts must not be above the tallest palm tree.
• The Maldives is famous for its rare underwater beauty, with some of the best dive sites in the world. The incredible marine life is so abundant that you can see the psychedelic fish from your villa deck or in the shallow waters. You need not be a diver to experience the indescribable beauty of the Maldives.
• The weather is always picture perfect, with daily temperatures averaging 30 degrees Celsius all year. The Maldives is regulated by two seasons, with the months of June and July experiencing tropical rains.
• The Maldivian people are warm, illuminating and extremely hospitable, so much so that you immediately feel relaxed in their presence. The Republic of Maldives has a proud history and rich culture that combines a mixture of African, Indian, Sri Lankan and South East Asian influences. This is noticeable in their sumptuous food, their colourful dance and their rhythmic music, particularly the hand beating of drums.

At Keondra Holidays we consult with our clients on a one to one basis and use our personal experience to formulate the perfect holiday for you.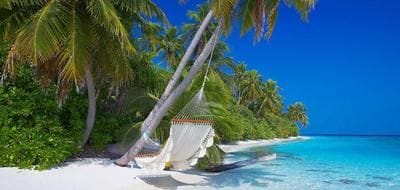 Keondra Holidays specialises in planning,

• Honeymoons
• Romantic Escapes
• Weddings
• Renewal of vows trips
• Anniversary Holidays
• Family Holidays
• Diving / Surfing / Active Holidays