Pristine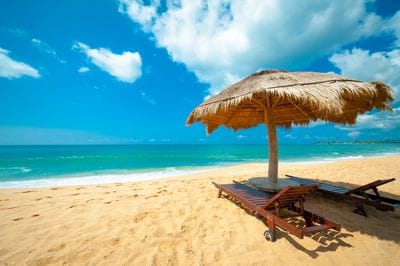 Toes curling in to fine sand. The aquamarine blue waves of the Indian Ocean gently unfolding on the golden shore. A fresh coconut sit in the shade of wind whispering palms. A bask in the early morning or late afternoon sun a cool off in the vast sun glittering sea. These are some of the delights of a Sri Lankan beach.

Where beaches are concerned you will be spoilt for choice in Sri Lanka. Beaches totalling 1340Km fringe the Island, from the long established tourist destinations of the Southern Coast, to the vast beaches of the deep south, and the less visited expanses of the North and the East.

No matter what time of the year, you can find a beach that is in season and just waiting to welcome you to it's warm sand.
The top 10 beaches in Sri Lanka
To view the locations of each of these beaches just click the link below