Luxury Safari

Offering a personal relationship with the wildlife and its ecosystem, Keondra holidays differs and excels on every angle. We offer the following major benefits:
Anything is possible
We can create fully trailor made packages around exactly what you would like to do, whether that is getting up close and personal with the animals, finding secluded rivers and caves or even having your own pristine beach to yourself, Keondra Holidays can help. Not only can we take you anywhere but we can make that anywhere your home. From 15minute treks to all day hikes we can cater for all fitness levels. It is simple, tell us exactly what you want and we will make it happen within the boundaries of what is right by nature.
Camping Style and Luxury Accommodation
Safari tents with style and luxury is the minimum we offer. Made for the harshest condition and imported from Africa and Australia, our tents are the most comfortable accommodation in the jungles of Sri Lanka. Making you a home that is not only spacious and comfortable, it is setup nestled deep within natures palms so that you become part of the jungle yourself.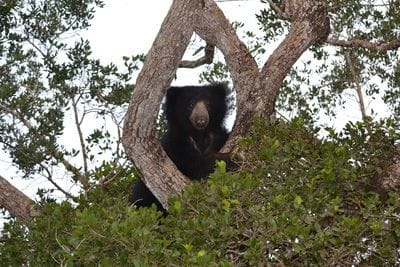 Adventure Trekking and Lost Ruins
There is nobody in Sri lanka that can take yopu to discover and rediscover the ruinsof a majestic past quite like us. Sri lanka over the past 5000 years has been the paradise cove for gods and people alike to escape. We can take you on treks to disover everything from temples and caves, monuments and achitectures and much more. We work with the wildlife and nature departments to create these lasting experiences which we can include in any tailor made package for you.
Safari and Wildlife Drives
We become part of nature on our drives, we do not polute or disturb, we become one with nature. Our drives are educational, taking you to known habitats and places where we can view nature in her natural beauties. We believe this has been the success story in having the best sightings and friendly encounters with the wild.
Jungle Kitchen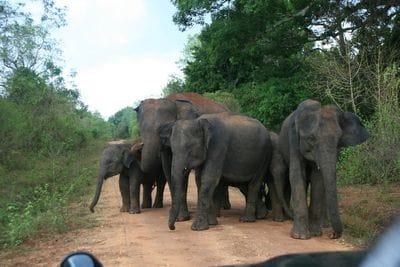 The cleanest kitchen and freshest produce made in the most authentic way. We can just about make anything in the jungle, and if you would like to get hands on and learn some traditional Sri Lankan ways we can cater for this as well. Your palette will discover tastes and your mind will open up ideas of ways to cook. The Jungle kitchen is set amongst the trees and rivers where the natures tastes and breeze becomes part of the cooking experience.
Photography
Taking photographs is much more than the person and the camera, it is about the most hidden spots for wildlife, the ambience to concentrate, a lunch, a drink and a few books. Photography is the ability to transfix yourself into nature, it's the ways you can blend in and taking that right shot or taking everything you see depends on how comfortable you are. We have the skills, love and patience to help you discover nature through your lense.
Bird Watching
Kumana is a bird sanctuary of international standards. Migratory birds find solace in Kumana, being the southern most point for birds migrating south or northbound birds finding home here as the first land they see. Bird watching can not get better than in Kumana, we have ornithologists available at your request so that your bird experience can be taken to the next level.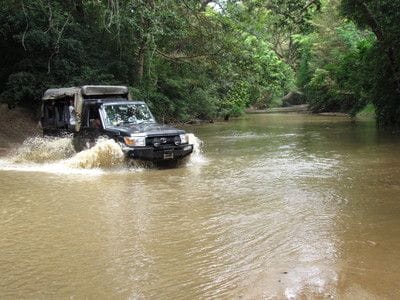 Four Wheel Driving
Jeeps are made to be used in the harshest conditions. Our teams are lovers of taking that extra step to get there. This has allowed us to venture to places nobody has gone to, crossing rivers, climbing terrain and squeezing through the jungle is all part of what we do.