Colombo

Colombo, the commercial hub and Capital of Sri Lanka is a throbbing city that reflects the trade culture of the past and showcases some historic colonial buildings. The city served as the principal seaport in the past, and continues to do so. This is Sri Lanka's biggest city and boasts of fine dining, night life, colonial heritage and umpteen shopping opportunities which draws thousands of foreign travellers every year.
12 Things To Do In Colombo
1.Play A Round Of Golf At The Royal Colombo Golf Club
The immaculately manicured greens of the Royal Colombo Golf Club have attracted golfers for 129 years, a slice of golfing history.
2.Enjoy A City Tour
Hop on board the exciting open deck double decker of the Colombo City Tour to witness the charm of Colombo www.colombocitytours.com
3.Eat Some Seafood On Mt Lavinia Beach
Mt Lavinia is one of Colombo's more laidback suburbs filled with great seafood restaurants on the golden beach and is named after Lovinia, the gypsy dancing girl who had a secret romance with one of Sri Lanka's governors.
4.Do Some Last Minute Shopping
One of Sri Lanka's best kept secrets is the shopping opportunities in Colombo –sleek department stores and cool shopping malls are filled with designer clothing, shoes and handbags, plus handicrafts, home furnishings and more.
5.Indulge In A Massage At One Of Colombo's Spas
Featuring serene surroundings and expert masseurs trained in everything from Ayurveda,Swedish to Shiatsu.
6.Take In Some Art
The Colombo National Museum has some terrific examples of ancient paintings, sculptures and sketches dating back to the 4th century BC, while if it's something contemporary you want, the city has a thriving arts scene, with many creative painters exhibiting in local galleries.
7.Visit A Temple
The Gangarama Vihara is one of the most venerable temples in the country, decorated with wonderful brass work, stone carvings, and other Buddhist art. Also a place of learning, it houses a museum, complete with residential hall.
8.Visit Dehiwala Zoological Garden
Beautifully landscaped 30 acres in which a rich collection of mammals, birds, reptiles and fishes live in harmony with Nature.
9.Get Wet And Wild At Leisure World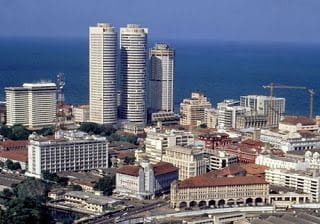 Sri Lanka's first amusement and water park features log flumes, roller coasters, and many other thrilling rides for kids and adults. www.leisureworld.lk
10.Sample The Nightlife
Colombo has a buzzing scene, with chill-out bars, casinos if you want to try your hand at roulette or baccarat, or cool clubs where you can party until dawn.
11.Eat Some Kothu Rotti
The quintessential Sri Lankan snack consists of sliced-up bits of rotti, expertly blended with your choice of chicken, beef, egg, onions, tomatoes and green chillies. Unmissable.
12.Go For A Ride In A Trishaw
These motorised three-wheeled chariots are the backbone of Sri Lankan transport , It's a must-try while in Colombo.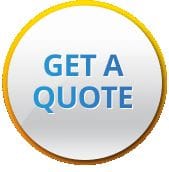 Click HERE to view Hotels in Colombo