Animal Magic -Wildlife Tour – 7 Nights

This 1 week long Sri Lanka wildlife safari tour lets you explore the jungles and rain forest in search of leopards, elephants, crocodiles, deer, exotic birds and vibrant flora. Enjoy these unique wildlife safaris in Sri Lanka, spot the exotic birds and vivid flora and spices that make the island truly vibrant.
Wilpattu is a fairly thick dry zone jungle interspersed with a number of flood plain lakes banked with delicate white sands. It boasts an impressive variety of flora in huge expanses of forest, and variedwildlife, including deer, elephants, wild boar, sloth bears and leopards.
Day 3 and 4 -Nuwara Eliya/Horton Plains National Park
The Horton Plains are the headwaters of three major Sri Lankan rivers. The plains' vegetation is grasslands interspersed with montane forest, and includes many endemic woody plants. Large herds of Sri Lankan Sambar Deer feature as typical mammals, and the park is also an Important Bird Area with many species not only endemic to Sri Lanka but restricted to the Horton Plains. The sheer precipice of World's End and Baker's Fallsare among the tourist attractions of the park
These are the famous National Parks and bird sanctuaries in Sri Lanka. A wide range of native species such as elephants, leopard, sloth bear, a verity of deer, the purple faced leaf monkey, the wild boar, porcupines and ant-eaters. Reptiles include vipers and marsh and crocodiles are found in these National Parks.
Arrival in Colombo. Chill out at the Galle Face Green, visit the Independence Square and the Parliament, shop at the Odel, divulge in this oasis of a metropolitan city.

Package Includes
• A tailor-made and seamless holiday designed and based on your length of stay, budget and preferences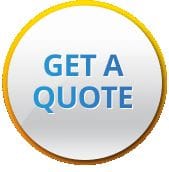 • Accommodation at excellent hotels (3 Star, 4Star or 5 Star) on Bed & Breakfast/Half Board (BF & Dinner) or Full Board (BF & Lunch & Dinner)basis or as required
• Availability of a vehicle and the services of a licensed, English-speaking chauffer guide at all times
• Meet and Greet at the airport on arrival and managing your day-to-day schedule till departure
• Entry fees to the best attractions in the country as required
• Excursions as required