ABOUT US
• The founders of Keondra Holidays have more than 15 years experience in the Travel and Tourism industry both in Sri Lanka and Australia.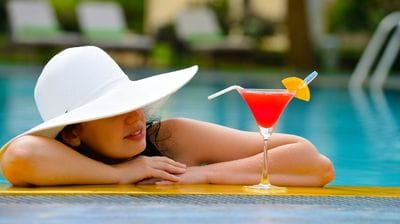 • We provide accommodation, airport transfers, guided sightseeing tours, Wedding/Honeymoon packages and Group Tours to Sri Lanka and Maldives
• Customer satisfaction is our priority
• The Company is owned by Sri Lankans who have extensive knowledge of Sri Lanka and The Maldives
• We take great pride in ensuring every customer is looked after from start to finish. This means more than simply helping you to book your dream holiday. We offer advice, information and support throughout the entire process, including while you are on your holiday.
• Experienced, reliable & professional service with staff based in both Melbourne and Colombo
• Tell us how you want to spend your holiday and we will create a package according to your budget. We provide value for money holiday options.
• Each customer will be given a fully detailed itinerary of the places they will visit during their holiday and general information about Sri Lanka/Maldives before their departure to make sure they will have a smooth and a memorable holiday.
• Help is available 24/7 in Sri Lanka for clients to contact for any matter. Each Tour will be tracked by staff based in Sri Lanka.
• We offer the highest standards in terms of booking conditions, anti-fraud measures, financial security, flexibility & reliability.
OUR PROMISE
• Fair booking conditions
• Best Customer service
• 24/7 Contact facilities within Sri Lanka
• A professional booking and after sales service
• Independent, knowledgeable advice
OBJECTIVE
• Promoting Sri Lanka / Maldives to Australians who are not aware of these beautiful islands in South Asia.
• For Australians to experience the beautiful beaches, the culture, the food, the scenery, and the lifestyle and fall in love with these paradise islands.
Tailor Made Holidays
We are totally flexible, recognizing that independently-minded travellers increasingly want freedom of choice to travel where they want when they want. We offer some suggested itineraries to illustrate the wide variety that Sri Lanka and Maldives has to offer. Take a look at them and you will be spoilt for choice. We also offer expert advice, total flexibility and support whenever you need it. All backed up by fair booking conditions.

We do not restrict our portfolio to a small selection of favoured properties. Sri Lanka offers a wealth of choice for all budgets. With so many properties, and information is just a click away.

We also specialise in luxury breaks exclusively to the Maldives where there are 100 resorts in this chain of 1190 white sandy islands. Out of these 100 resorts we have selected 22 of the most superb luxury resorts,that you will not find anywhere else in the world.
Planning your Holiday to Sri Lanka or Maldives

Planning your trip can be one of the most enjoyable parts of your holiday – and there is every chance to indulge yourself on our website. When you research your journey with Keondra, you are assured of a wealth of information about Sri Lanka and Maldives and the activities on offer. We guarantee that our advice is fiercely independent and up-to-date, as we constantly strive to keep abreast of all the latest developments. Whenever you are ready to discuss your holiday needs, our expert team are on hand to provide assistance. Many people prefer to gather information before they contact us. Some have definite proposals,others happily leave everything to us. However you prefer to plan your holiday, we offer a tailor-made service of unrivaled flexibility.